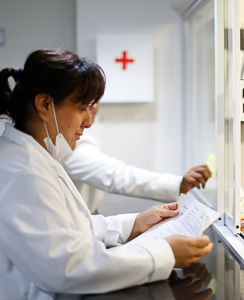 JOIN OUR
VOLUNTEERS PROGRAM
When a pharmaceutical company wants to sell the generic version of a drug, you should check that the formulation is as good as the innovative drug (original medicine). A few chemical tests are done to prove that the generic drug has the same substance in the same amount as the innovative product. Other tests are done to show that the amount of medicine and the speed with which it reaches the blood is the same as that of the innovative product. These tests are called Bioavailability (BA) and Bioequivalence (BE) tests.
Regulatory agencies carefully examine the details of the findings of the bioavailability and bioequivalence studies, and only when satisfactory results are approved and the sale of such product is allowed.
These studies are usually carried out on healthy volunteers. Therefore, before a volunteer is allowed to "participate" in a study, their health status is determined to ensure their eligibility to participate in a study. To confirm the health status, a process called screening is performed, which includes a medical examination and laboratory results. Our physicians will decide eligibility based on screening results. Before performing the screening procedure, the volunteer must be enrolled in our database to enable the staff of Avant Santé Research Center, S.A. Of c.V. Initiate contact for screening.
Send us your information and one of our advisors will contact you