ABOUT AVANT SANTÉ
Who we are and what we do.

Avat Santé Research Center was conceived to be the best destination and choice for prestigious pharmaceutical companies and with a genuine concern for safety and ethics. We are a strategic partner that provides clinical and analytical solutions focused on pharmacological research. We help pharmaceutical companies in their search for more and better medicines for the population.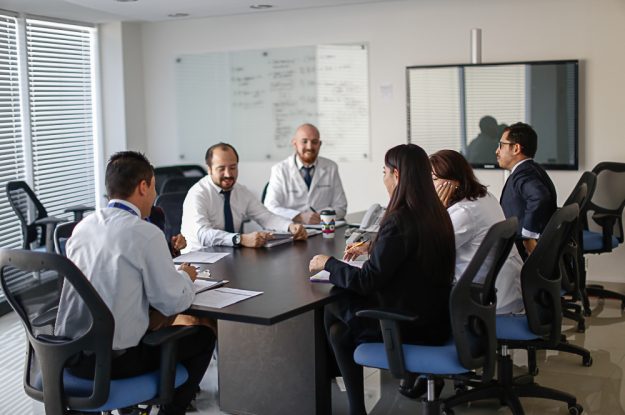 OUR VALUES
ETHICS
We are committed to conducting our business activities with honesty, and in full compliance with the laws and regulations applicable. We treat our employees, volunteers, partners and customers with the same ethical principles.
SAFETY
Safety is diligently guarded and remains a continuous priority. Our policies govern it, our facilities preserve it and our staff ensures and enforces it. We guard it for our employees, for our volunteers and the environment.
INNOVATION
We recognize that the customers have multiple choices in picking a service provider and we like to stand apart on our ability to innovate scientifically. We will lead with our understanding of the science and bring that knowledge to make a difference in every step of the way.
QUALITY
We have set very high quality standards for ourselves and naturally expect to exceed the laid out guidelines and to surpass our competitors. We define quality by the safety and efficacy that we demonstrate. Our high quality standards are a direct result of our continuous learning and improvements in people and process.
CONTACT
WE´LL GET IN TOUCH AS SOON AS POSIBLE
ADDRESS
Lázaro Cárdenas #500 Residencial San Agustín
San Pedro Garza García NL, México 66260